About Us
We are the power product service provider
we focus on product research and development
Zhuhai Keli Electrical Co., Ltd. Is a wholly owned foreign high-tech enterprise founded in 1995, the registered capital of 50500000 yuan, located in the scenic city of Zhuhai High-tech Development Zone, a total construction area of more than 3 square meters. The company has been adhering to the "unity, innovation, high efficiency" of the enterprise and the spirit of "quality first, customer satisfaction, integrity services" business philosophy, continue to grow. "Usable electrical" has become the industry competitive independent brand.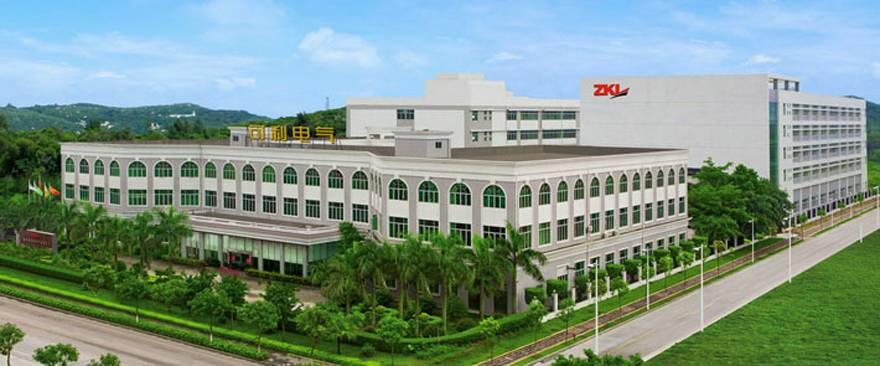 Our main products include: high pressure metal closed SF6 ring network cabinet, high-voltage vacuum circuit breaker cabinet, high-voltage ring network cabinet; low cut-off value of high-voltage vacuum load switch, high pressure compressor load switch, high breaking switch, high voltage vacuum circuit breaker, high-voltage sulfur hexafluoride breaker, six resistor; switch intelligent firewall, intelligent modular switch, intelligent outdoor column; small volume and high performance of box-type substation, terminal user automatic control equipment of high, low-voltage electrical products, design and provide all kinds of standard and non-standard electric power complete equipment and components according to customer requirements and installation services.
The company uses a flat organization structure, focus on marketing and product development, has been maintained leading technology as the driving force of enterprise development. Technical cooperation company is long-term and Beihang University, also has come from all over the country for many years engaged in the technology and management in the switch industry with high, intermediate technical personnel, technicians, etc..
The company has "technology center" key enterprises in Zhuhai City, including Dr. R & D team nearly three years has made dozens of patents. The company has a sound physical and chemical analysis method and quality testing system, through the ISO9001 quality management system certification; all series of products through the national high-voltage electrical equipment quality supervision and inspection center of the type test, related complete set of products through the "product certification 3C" certification and the China Quality Certification Center; technical performance of products in the domestic advanced level,, "low cut-off value of high-voltage vacuum load switch" was awarded the "national key new product certificate", "six high sulfur hexafluoride breaker" more "to reach the domestic advanced level of similar products".
Can the company after more years of development, "Keli electric" has become the industry competitive independent brand. In 2010 May, available with excellent performance in Canada successfully listed on exchanges in Toronto.
The available development cannot do without our customers love. High into the future, the company will be based on market demand, and constantly develop new products, to return to service the most advanced products, the best quality of user. At the same time, wish to act with united strength and industry from all walks of life, complementary advantages, common development, and create a win-win situation.
---